Explore our new direct flights...


Bari
Bari, the capital of Puglia, is a must-see city in Italy. By bicycle or on foot, on the seafront or in the heart of the old town, Bari captivates its visitors with its history, its medieval walls, romantic walks and perpetual sunshine.

From 18 July to 2 September 2018 Air France will operate 5 weekly flights to Bari.
---
CAGLIARI
Cagliari, a typically Mediterranean city, is the capital of Sardinia. Cagliari spreads across several hills, with the city's castle and historic centre perched high on top of the highest hill. Its surrounding natural parks are also popular with travellers who come to admire its flora and fauna.

From 16 July to 2 September 2018 Air France will start new services to Cagliari, one daily flight operated by HOP! with Embraer 190.
---
DUBROVNIK
Dubrovnik, the pearl of the Adriatic, offers from the top of the city walls views of its sparkling red tile roofs, set against the shimmering turquoise waters of the Adriatic. The old town, included in the UNESCO list of world heritage sites, is full of historical treasures. The marble streets of the medieval city will enthral travellers.

From 19 July to 1st September 2018 Air France will fly to Dubrovnik, 2 weekly flights by Airbus A319.
---
IBIZA
Ibiza, the paradox, is a pure delight by day and night. The sunshine, which the island enjoys practically all year round, will win over Air France customers as soon as they get off the plane. This slice of paradise offering beautiful rural landscapes, culture and leisure has something to suit everyone. Its sandy beaches and creeks compete with the hinterland. Also known as the Island of Pine Trees, Ibiza is a UNESCO world heritage site.

From 18 July to 2 September 2018 Air France will offer 3 weekly flights to Ibiza operated by Airbus A319.
---
PERPIGNAN
Perpignan, the Catalan, is nestled between the sea and the mountains, surrounded by the Mediterranean Sea and the Corbières mountain range. Former capital of the Kingdom of Mallorca, its town centre and typical bright-coloured walls recall its Spanish influences.

From 16 July to 2 September 2018, Air France will take you to Perpignan with 5 weekly HOP operated flights!
---
India
Air France offer more opportunities to fly to India with partner Jet Airways.

India is a land of diversity, where ancient traditions meet bustling cities. Discover a long history of architecture with the many majestic temples and opulent palaces. If you are more of a nature lover, head out of the vibrant cities to take in the breath-taking natural landscapes and wildlife. A land famous for rich spiced curries and street food, sample the many tantalizing culinary delights!

From Paris Charles de Gaulle, Air France and Jet Airways operate 33 weekly flights to Delhi, Mumbai and Bengaluru and new destination Chennai!
---
Wroclaw
Located on the River Oder in western Poland, Wroclaw with its 12 islands and 112 bridges is also known as the "Venice of the North". From the old town to Nadordrze, famous for its cosy cafés and street art, its baroque, Gothic and classical architecture, and its colorful houses, Wroclaw is the fourth largest city in Poland.

Air France will start daily flights to Wroclaw as of 26 May 2018 operated by Hop! with an Embraer 70.
---
Taipei, the connected city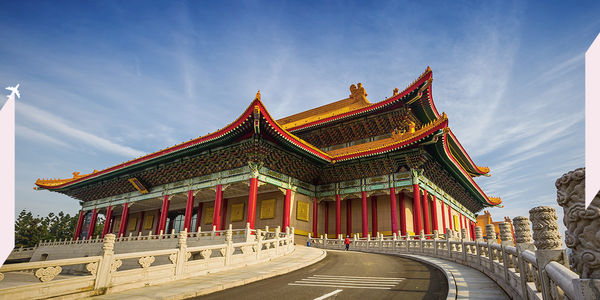 The cosmopolitan Taiwanese capital and Mecca of hi-tech with its plentiful skyscrapers, including the famous Taipei 101 tower, is permanently redesigning its modern-day image. Venture out of the city to discover more of what Taiwan has to offer!

From 16 April 2018, Air France will operate 3 weekly direct flights non-stop from Paris-Charles de Gaulle to Taipei on Mondays, Thursdays and Saturdays.
---
Catania
The city that rose from the ashes of Mount Etna is today the second largest city of Sicily. Its vitality, historical and archaeological heritage, the crystal clear sea of the Ionian coast and its gastronomic traditions will be make Catania the perfect destination for your next holiday.

From the 27th March 2018 Air France will start new services to Catania. Flights will operate on Tuesdays, Thursdays and Saturdays from Paris-Charles de Gaulle Airport.


---
Nairobi, "The Green City in the sun"
Being East Africa's most cosmopolitan and lively city, Nairobi is not only the point of departure of many safari itineraries. The fabulous national park on its doorsteps, the elegant gardens, the excellent cafes, shops and modern hotels will surprise you.

As of 25 March 2018, Air France will introduce new services from Paris (CDG) to Nairobi, operated on Wednesday, Saturday and Sunday.
---
Mahé, Seychelles
Home to the largest share of the Seychelles population, Mahé offers wonderful beaches and seabed to ocean lovers, as well as beautiful hikes for those seeking wild life. Mahé counts over seventy sandy beaches, beautiful nature preserve and oddly shaped granite rock formations. It sums up the beauty of all the surrounding islands.

As of 5 May 2018, Air France will resume services to Mahé Seychelles operated by Joon on Monday, Wednesday and Saturday.
---
Fortaleza is perfect for sunny seaside days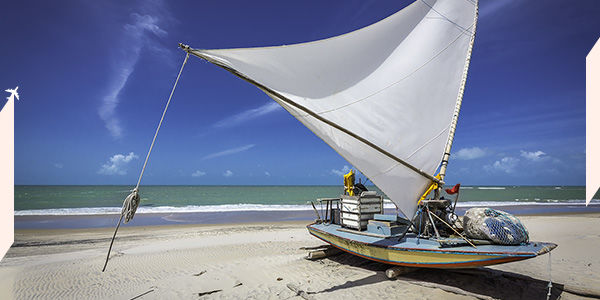 Considering its isolation, Fortaleza is a surprisingly large and sprawling place. It's a magnet for tourists from Brazil and overseas, who come for its beaches and party atmosphere, and for the spectacular smaller beach spots, rolling dunes and fishing villages they can get to from here.

From 4th May 2018, Joon will operate flights to Fortaleza from Paris-Charles de Gaulle airport.
---
Seattle, USA
Do you love urban life as well as nature? Book flights to Seattle and discover the city of Boeing and Microsoft. This inventive coastal city has some stunning sights to offer.

As of 25th March 2018, Air France flies nonstop from Paris-Charles de Gaulle to Seattle on Tuesday, Wednesday, Thursday, Friday and Sunday.
---